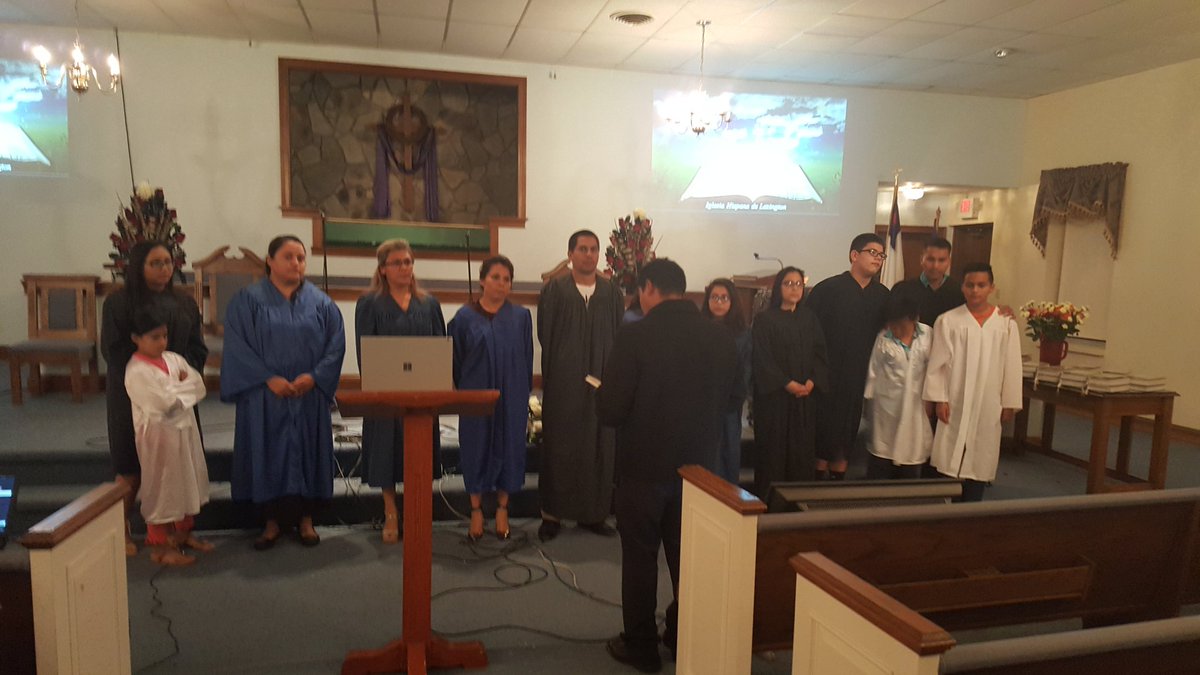 The debate whether it is or not rages on. Let me add my contribution to this discussion with a story that is not unique or rare.
Last year in Lexington KY I held an evangelistic meeting for 3 area churches. One young man, let's call him Edgar, in his early teens that attends our only Adventist school in Lexington came every night. He wanted to get baptized but since his family were not Adventist, he was not able to.
Fast forward a year.
I just finished a caravan of hope for the family, where we preached in 6 states in 8 days. One of the stops was in Lexington. To my delight, after I preached about God's plan for the family, we had the privilege to baptize Edgar. With his whole family! Mother, aunts and cousins. They even had special music at the end. Their family filled the platform. The dad who has not yet made a decision even won the Tablet we gave away and that was the first time he ever attended.
Is Adventist Education evangelism?  You decide.
These are some recommendations to make an evangelistic school even more intentional:
1. Ask.  A significant amount of schools I have known over the years offer Bible classes but no invitations to follow Jesus by deciding to be baptized or take Bible studies. If we hadn't asked, we might have one less family at the Lexington Adventist Church today. Don't just preach. Ask for a decision.
2. Follow up. Weeks of prayer, weekly chapels and other events are places people make decisions. Local pastors have an opportunity to study with these young people and their families. Sometimes the school doesn't communicate it to the local pastor, sometimes the local pastor doesn't follow through. We can do better.
3. Advertise. You can be persuasive without being pushy. Do your bulletin boards have invitations to the local Adventist church evangelistic event? Do parents receive in their materials an address for local church and contact info for pastors?
Let's pray for our schools and more importantly, the children that attend them. It's the reason we have them open.
Do we love them enough to introduce them to the savior?
"Love, the basis of creation and redemption, is the basis of true education."
Ellen White, Education, page 16.