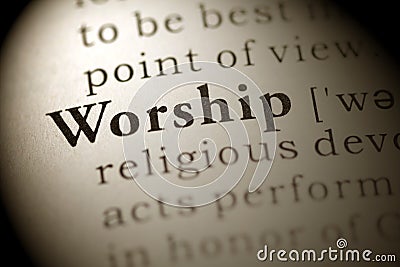 On my very first worship service at my new church I noticed it. The praise team was terrible. They were good people that had good intentions, but they were flat, out of rhythm and all over the place. Especially one of them. He was great at computers but a terrible singer. What would you do? How would you do it? In all honesty, it wasn't one of my easiest periods as a pastor. It was difficult to transition them to ministries that were a better fit. There were some hurt feelings. There were some grumblings. There were also lots of new people that came and almost to a person said they had been inspired and touched by the excellence in music.
I have two points to make today:
*I'm not trying to advocate for one style over another. I am trying to encourage you to excellence no matter what style your church uses.
*I agree that every church has its unique challenges and my suggestions might not work in every church. It can, however start important conversations in your congregation to make sure we encourage people to minister in their area of giftedness, not preference.
So, you have a mismatch. What do you do?
100 vs 1. When we have a mismatch, and assuming we have better options sitting in the pews (which we did) we often are hesitant to make a move because of the fear of hurting the 1. What about the other 100? Who cares for them? What about the guests? It seems unfair to save the one, but sacrifice the 100.
Lead. True leadership is about taking everyone forward not keeping everyone happy. Someone has said that the "secret for success I do not know, but the secret for failure is trying to keep everyone happy". I know confrontation is difficult, especially for some pastors, who entered the ministry because they wanted to help people. One of the most dangerous things you can do as a pastor is take away power from someone. It must be done prayerfully, respectfully and intentionally. (Remember the 100!)
Teach about worship. Many pastors, because of the hot potato that worship is, stay away from the topic. That would be a mistake. Teach about worship with balance, consistently. Bring experts in. By experts I mean people that actually know what they are talking about, not people that make up stuff and use pseudo-science to prove the improvable.
Here is an example of a lesson I taught my worship team and my church:
There are 4 C's that make an effective worship team:
Character- anyone can sing. Not everyone can lead worship. Its imperative that the people that lead others to Jesus have a connection with Jesus. Perfect, no. Connected, yes.
Competency- can they sing? Can they hold a note? Do children cry and cats miau when they take the mic? Do people cringe when they see them lead?
Chemistry- I don't know why it is, but worship teams/choirs are fertile ground for drama. Unresolved issues within the worship team will spill over and become a distraction rather than a blessing.
Commitment- do they show up to practice? Do they take it seriously? Are they willing to make the effort necessary to improve in all areas? Are they divas?
Consider this quote:
"A minister should not give out hymns to be sung until it has first been ascertained that they are familiar to those who sing…Singing is a part of the worship of God, but in the bungling manner in which it is often conducted, it is no credit to the truth, and no honor to God. There should be system and order in this as well as every other part of the Lord's work. Organize a company of the best singers, whose voices can lead the congregation, and then let all who will, unite with them. Those who sing should make an effort to sing in harmony; they should devote some time to practice, that they may employ this talent to the glory of God.
Evangelism p. 506