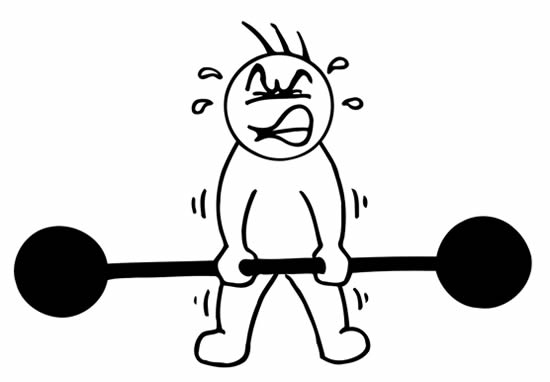 I am so grateful you are reading this blog, as we continue with the third part of our four part series.
1. Fat jokes aren't funny.
I have a "friend" that every time he sees me asks me if I have gained weight. I have in fact lost several pounds, but it's irrelevant to him. He makes a joke out of it every time. It isn't funny. You know what else isn't funny? Having a heart attack. Many pastors don't take care of their health like they should. This is changing, but not fast enough. Our hours are crazy, we eat out regularly, and if we are not careful we can put on extra weight. I gained around 40 pounds when I became a minister. I added an extra 20 when I went to the conference. I encourage you to get active. I am in better shape now at 46 than I was at 36. Stop laughing. Get moving.
2. Develop your strengths, not your weakness.
All of us are gifted in certain areas more than others. I see far too many pastors and leaders trying to strengthen their weaknesses, instead of discovering their strengths and surrounding themselves with people who are strong at what they are weak at. I discovered pretty early in my ministry that my gifts were in preaching, leading and motivating. Youth ministry was not one of my gifts. I empowered my wife, who is great with teenagers, and then our youth pastor when we got one, to do what they needed to do to make that area a strong one. We planted a 2nd Generation church as a result. Develop your strengths every day.
3. Anyone can fall. Yes, even you.
One of my dear friends in ministry had a moral fall. As we were discussing the issue with a group of pastors, one stood up and stated that you "only need Jesus" and that there is no need for an accountability partner. The implication is that the fallen comrade was weak, and that he would never do the same thing. I worry for him. He is setting himself up for failure. Lack of accountability is dangerous because of three things:
a. We rationalize.
b. We justify.
c. We compartmentalize.
Left to our own devices, we run a greater risk because power is an aphrodisiac. If the devil is anything, he is patient. This is what I do to protect myself:
1. I have a plan. The worst moment to come up with a plan is when you need it, so I know beforehand what I will do. It all starts with my time with God, prayer and worship music.
2. I tell my wife the moment I feel anything out of the ordinary from the opposite sex. I was hit on by a 70 year old deaconess. I told my wife. Those deaconess are dangerous!
3. I mentally review a list of consequences from a moral fall. Very often.
4. I have an accountability partner which I share temptations with. He is mature, male and deeply spiritual.
5. Never counsel alone, never visit alone, never have extended counseling (several sessions) with members of opposite sex.
4. When do I accept a call somewhere else?
Most pastors that are in ministry for any amount of time, will eventually get a call. If you have been successful at what you are doing, you will get multiple calls. I have a friend of mine who pastors in the south who got 4 calls on ONE weekend. Everyone tells you they have prayed about it! You MUST be the right person for the job, right? Not necessarily. Before my moves I did three things:
a. I prayed and fasted. This allowed me to make sure I wasn't leaving for reasons of pride or hurt.
b. I asked God to close doors, if it wasn't his will.
c. I asked myself: how is this going to benefit my family? Not, how is this going to benefit my ministry?
5. Realize what you are not.
Repeat to yourself daily:
I am not the man.
I am not the manager.
I am not the Messiah.
Ministry. It's all about Jesus.