I hate the Redskins. On Sundays in the fall, I root for the Cowboys and whomever the Redskins are playing. Needless to say, this year has not been a great one for us Cowboy fans, as we saw a rookie QB shred our defense and lead his team to victory. Twice. (and the playoffs!)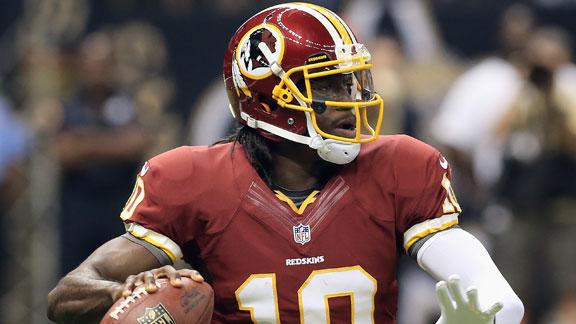 Yet, there are some lessons to be learned about youth, success, and risk taking, even from division rivals. The main lesson I want to leave with you in regard to youth involvement, is this: (I stole this phrase from my good friend Jose Cortes Jr.)
The future is now.
RGIII. Andrew Luck. Russell Wilson. All first year players. All doing exceptionally well. All have taken their teams to the playoffs in their rookie year. Gone are the days, that rookie QB's had to sit patiently behind the incumbent, for 3-4 years, holding a clipboard. Now they hold the title: Starter.
A while back, I had the chance to sit down with several young adults, and listen to their thoughts on the church, involvement, disconnection, frustration. It was a very candid conversation. Some are faithful in attendance. Some are not. Some have rejected the church of their youth altogether. All wanted to talk. From the conversation, I gathered the following three lessons.
1. Give them a chance, now. One young adult, that left the church around 10 years ago, asked me a pointed question:
            "Do you have young people in place in management positions at all levels of the church?"
I answered truthfully (and painfully), and then thought to myself: Why don't we? Maybe the reason is that we have equated youth with inexperience and think that age translates into effectiveness. Truth is, your age doesn't automatically mean you're able. Or mature. Or effective. This could be remedied, if we wanted to. I have decided, in my circle of influence, to do the following:
1. Mentor young pastors.
2. Create events that will develop them.
3. Speak on the topic everywhere I go. I use my platform to encourage leadership to look for young, gifted, spiritual leaders that can lead now.
2.  Frustration is real. It can be a double-edge sword. The frustration in the room was palpable. Frustration about inflexibility. Frustration about mayoring in minors. Frustration about red tape, even at the local church level. Frustration pushed some of them to join other local Adventist churches, to leave the church, to become passive members in the church they attend, or to a select few, to start a brand new church. The question is, what outlets are in place in your congregation to deal with the frustration? They don't need you pity or condescension. They need your attention.
3. Listen. I did. It was hard to not get defensive. I had to bite my tongue a couple of times. But one mayor problem we have is that we talk too much. Young people have information overload. But no one listens to them. I invite you to set up times, appointments, events that will have the express intention of listening. Listen first. Then guide.
Let's keep doing all we can for this generation. Ask for their clipboard. Give them your support.